by Yasmin TG
If you've been following us on social media over the past couple of weeks, you'll see we've been sharing lots of classic moments and images from previous Torture Garden parties to honour what should have been our 30th birthday celebrations! It's been such an incredible journey looking through all the archive photos – I haven't been there for a lot of it (I'm not that much older than the club), but seeing the incredible creativity that's come to the club (both onstage and off), is inspiring!
With that in mind, we thought we'd share some best of gallery posts, starting with some of the iconic designers that have graced the TG Stage over the years! There's way too many to include all in one post, and safe to say we do have some gaps in our photo archive, so we don't have photos of everyone!
Here's some of our favourite fashion show moments (in no particular order)… If you have any of your own favourites, or you think we've missed anyone, please feel free to comment below!
1. Pretty Pervy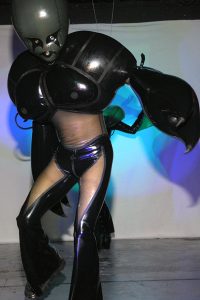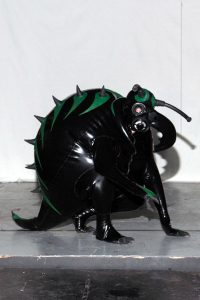 2. Kurage
Kurage – TG Halloween 2017 at the Coronet by Daf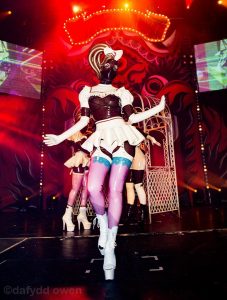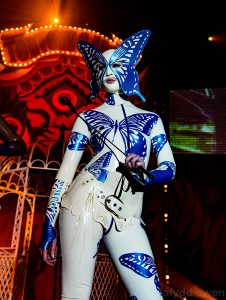 http://www.kurage-shop.com/ (site in Japanese!)
3. HW Designs
 
https://www.hwdesignshop.com/
4. E-Garbs
E-Garbs at the TG 11th Birthday Ball
 
5. Dead Lotus Couture
Dead Lotus Couture at the TG 25th Birthday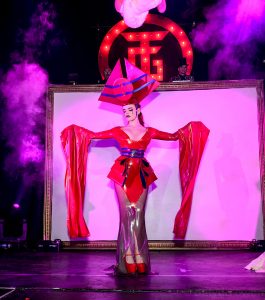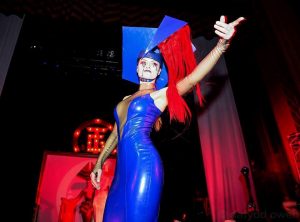 https://www.deadlotuscouture.com/
6. Dayne Henderson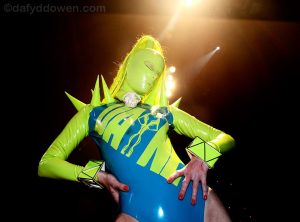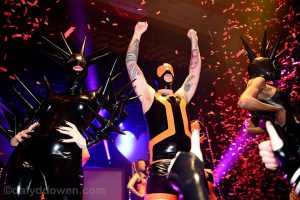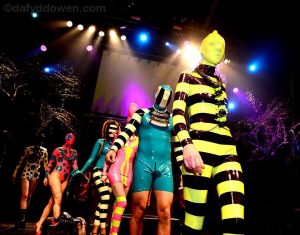 https://www.daynehenderson.com/
7. Lady Lucie Latex
Lady Lucie 2014 by Daf, and below Elegy Ellem and Miss Miranda for a joint show at our 2011 Birthday Ball!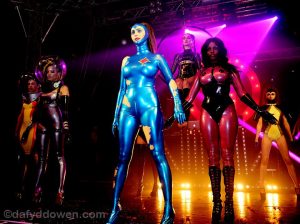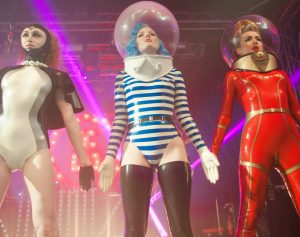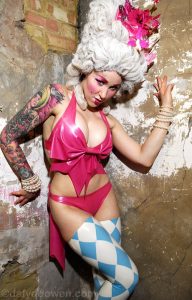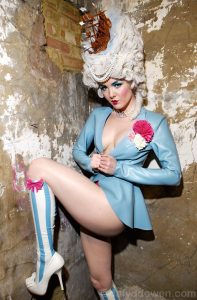 8.Bibian Blue
Bibian Blue 2014 by Daf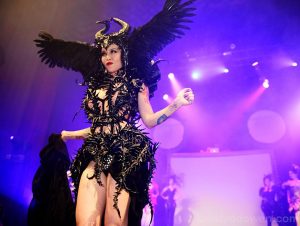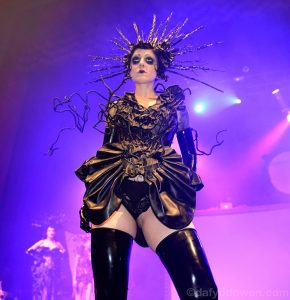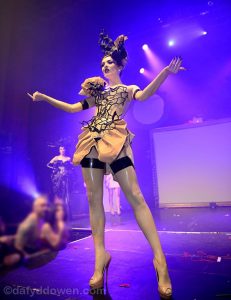 9. Katarzyna Konieczka
Katarzyna Konieczka at our 2013 Valentine's Ball by Daf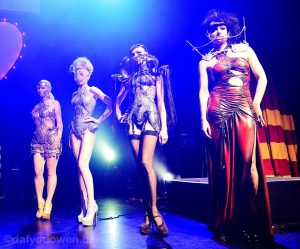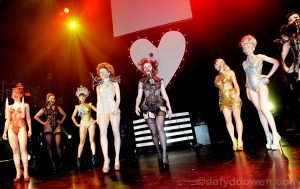 https://www.instagram.com/katarzyna_konieczka_costumes/
10. Torture Garden Clothing
We should probably dedicate a full blog post to TG Clothing, but for now – here's a few standout shows from over the years!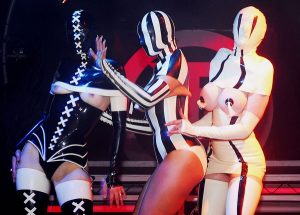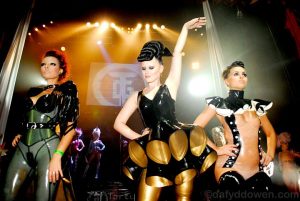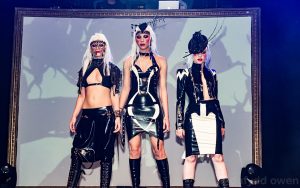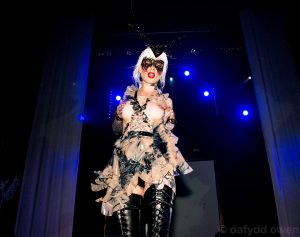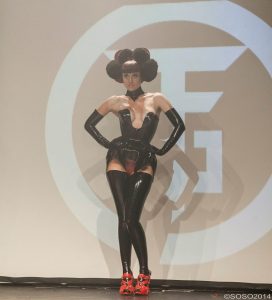 11. Magdalene Celeste / Bakeneko Designs
Including these two together because the images from their joint show for Valentines 2014 were incredible! Clothing by Magdalene Celeste, Mouthpieces by Bakeneko. Photos by Hyder Images, featuring Cynth Icorn, Kuro and Topanga Love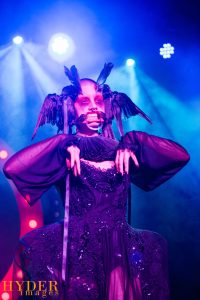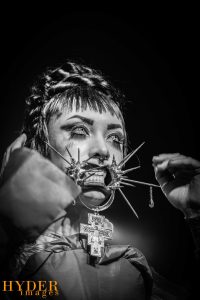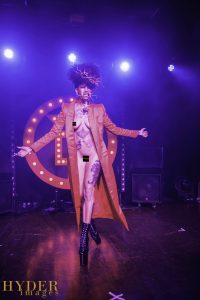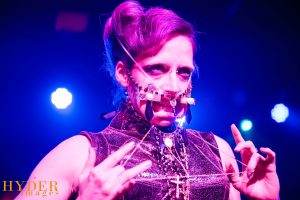 http://www.magdaleneceleste.co.uk/
https://www.bakenekodesigns.com/
12. MEAT
Images from Valentines 2016 by Daf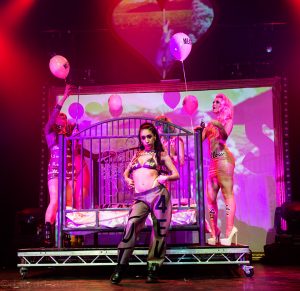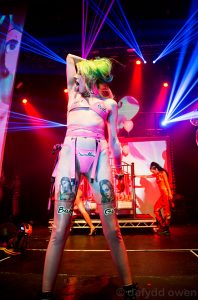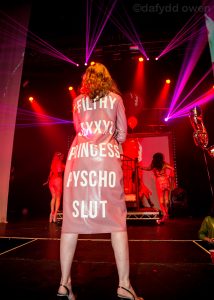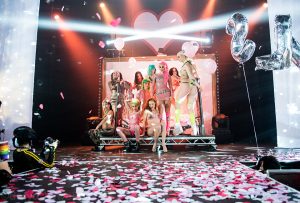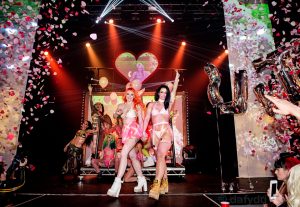 14. VinNoir
Torture Garden "Ritual"2019, run in collaboration with our TG Italy crew. Photos by Hyder Images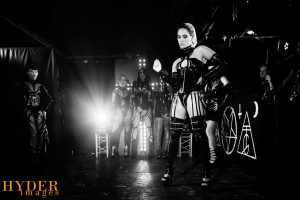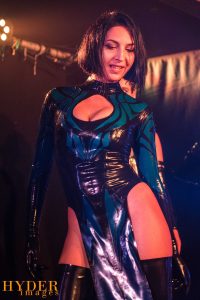 16. Carapace
Photos by Hyder Images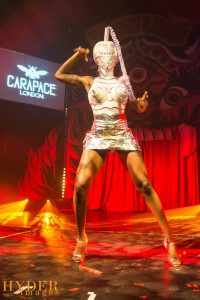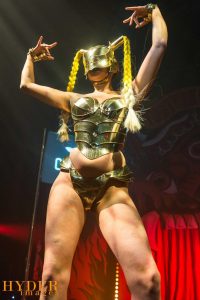 17. Karina Akopyan
Photos from Halloween 2017, feat. Zara DuRose, Gina Harrison and others. Photos by Daf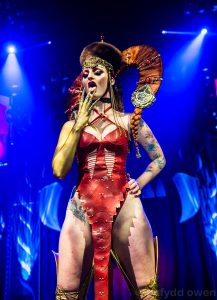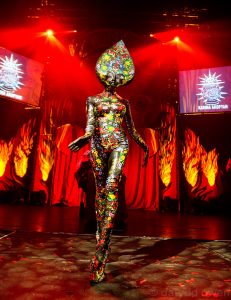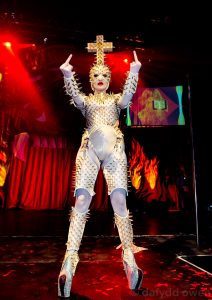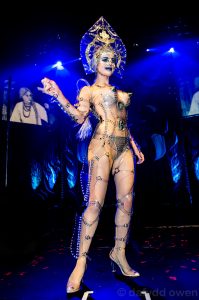 18. AMF Korsets
AMF Korset show at the Coronet in 2014 – last photo is backstage!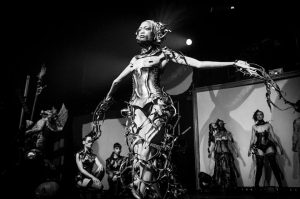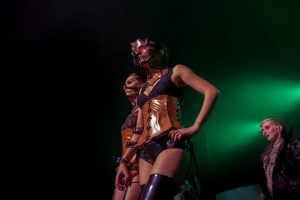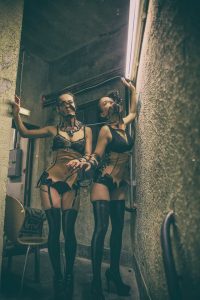 19. Sian Hoffman – The Model Traitor
Valentine's 2017 at the Coronet! Photos by Daf.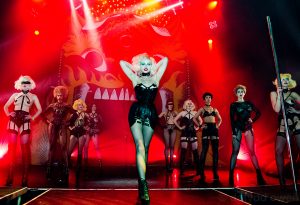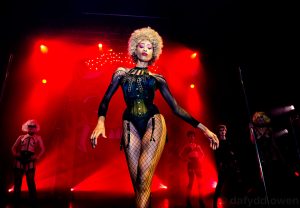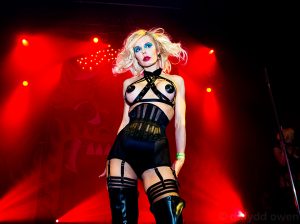 https://www.themodeltraitor.com/
20. Kaori's Latex Dream
Kaori's Latex Dream at TG in 2011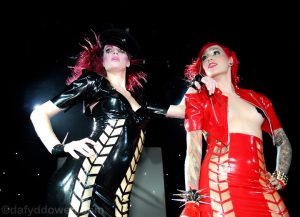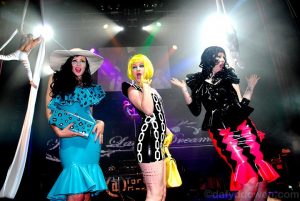 21. House of Harlot
Photos L-R: – 1-2 House of Harlot show at our 10th birthday at Ministry of Sound, featuring Dita Von Teese and Lucifire. Photos by Mark Bennett; 3. One from the very early days of the club – the credits allude us (please feel free to comment if you know!); 4. September Ball 2017, feat. Jordan Ebbitt and Ryo Love.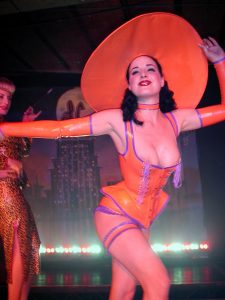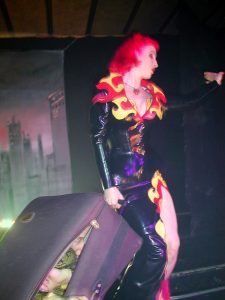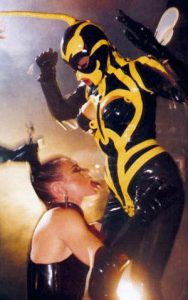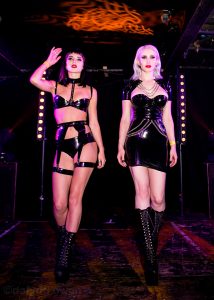 https://www.houseofharlot.com/
22. Northbound Leather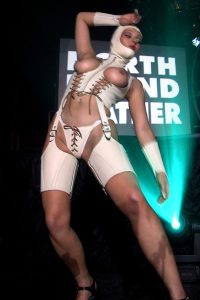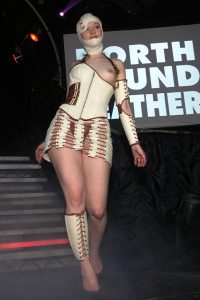 23. Puimond Corsets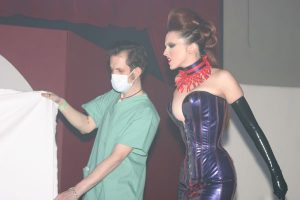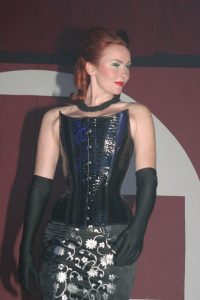 24. Eaton Nott
2011 Roadkill Couture collection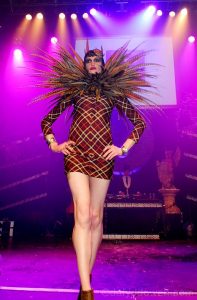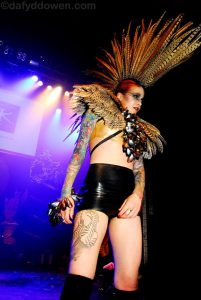 25. Bondinage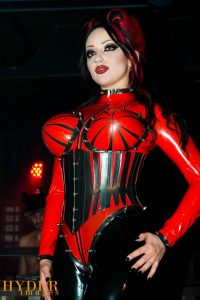 https://www.bondinage.com/latex-fetish-clothing/
26. Cecilio Designs
TG Birthday Ball 2019 Featuring Gina Harrison, Anselme Glitz and Sweet Severine. Photos by Hyder Images and Daf Owen.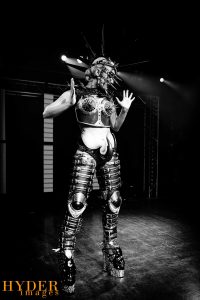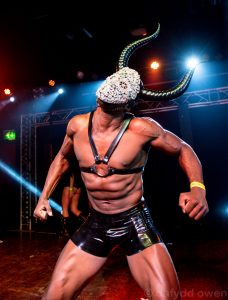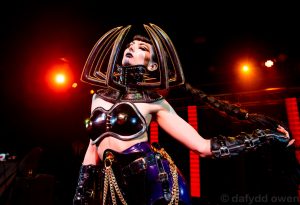 https://www.leatherdesigns.es/en/index.php
27. Ada Zandition
Photos from our 2019 March Ball, Featuring Tequila Addams and Samantha Sun. Photos by Daf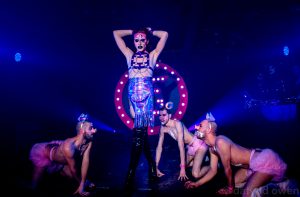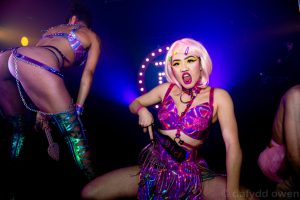 28. Syban
September Ball 2018. Photos by Daf.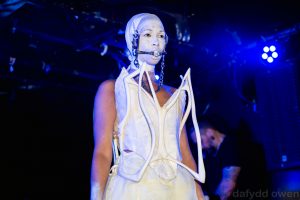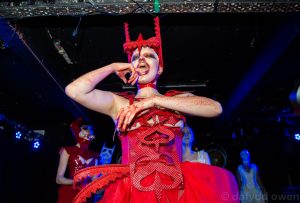 https://www.instagram.com/sybansyban/
29. Am Statik
L-R 2012, NNYE 2016 at Ministry of Sound and 2013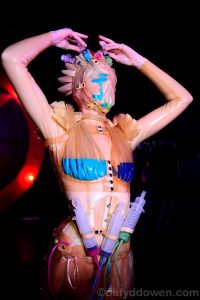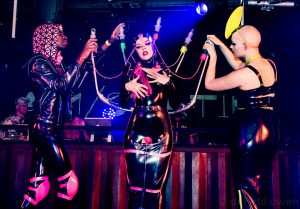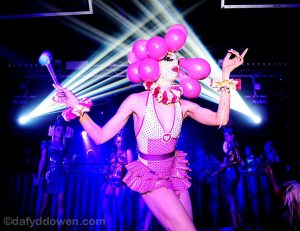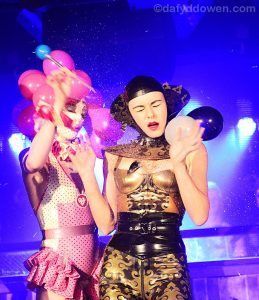 https://www.instagram.com/amstatiklatex/?hl=en
30. Pandora Deluxe
NNYE 2017 at Ministry of Sound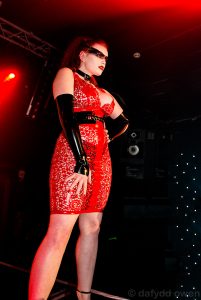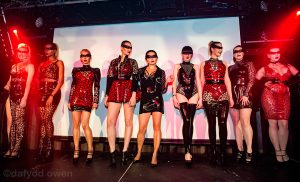 31. Libidex
Top 2 from our 11th Birthday by Mark Bennett…other photos from various shows!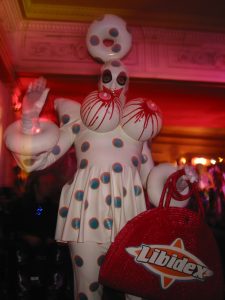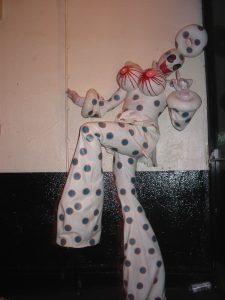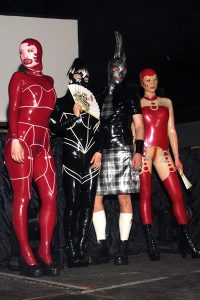 32. Jane Doe
Jane Doe Latex shows from 2005 & 2012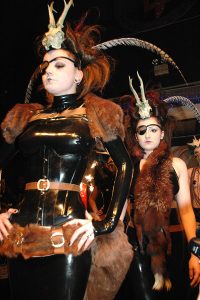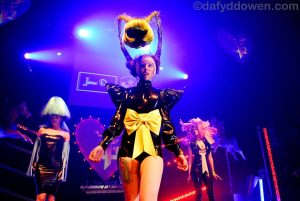 https://shop.janedoelatex.com/
33. Nika Danielska
Halloween 2016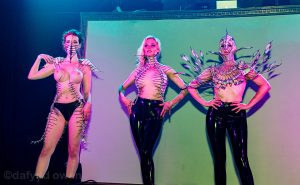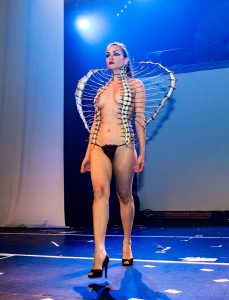 http://nikadanielska.com/about/
34. Velda Lauder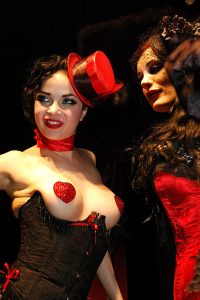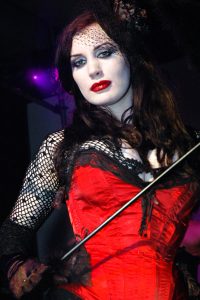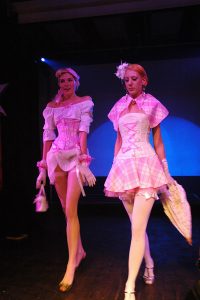 About the Author
Yasmin has been the assistant manager at TG HQ for just over 2 years, and can normally be found checking your fabulous attire on the door on club nights. After studying fashion at uni in Scotland, she set up her own corsetry business, and has even worked in theatre costume for a time. Basically fancy costumes and dressing up in ridiculous outfits are her life. You can follow her on Instagram at @gutterunicorn, and her corsetry brand Riot Pony at @teamriotpony