by Zara DuRose
There's many reasons people turn to sex work – exhibitionism, money, poverty, or simply for the love of sex.
For me, its another branch for my porn career & a way to express my sexuality. I love the exchange & meeting new people (& my regulars!). Yes, being paid for sex is a kink 😉
However, it does come with its risks & frustrations, many of which I've had to work out for myself.
In this article, I'm going to discuss a few useful tools for those who are interested in beginning their sex worker career, or simply dipping their toes in, for whatever reason. These are mainly aimed towards escorting (but may be useful for other forms of sex work too).
One of the main things is safety, at the end of the day you're inviting a complete stranger to spend time with you (& fuck you), so you want to make sure they aren't complete nutters!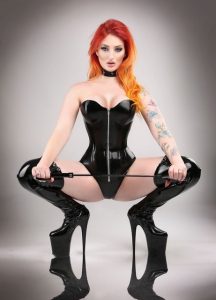 Adultwork
This is the main site for escorts in the UK, and other providers such as dommes & cam girls use it too. It allows for feedback from both the client & the escort, and is one of longest running sites for sex workers. The site is a little archaic, and it takes a while to work out how to use it, but it's worth the annoyance!
Tips:
Make sure you're verified – this helps with bookings.
Get some decent photos that show off your assets also! Selfies & low quality pics wont pull attention/bookings.
It's important to list your likes (& boundaries), so there's no confusion during the meet.
Do check the client has feedback too. I personally ask for their phone number to chat with them first (a lot of time wasters don't give this out), and you can usually get a feel for someone on the phone. If you're accepting a booking from a client with no feedback, make sure you get a deposit (more on this later….)
Clienteye
An invaluable tool thats relatively new, but I wouldn't be without it!
It simply checks the mobile numbers of potential clients. They had over 10,000 reports (varying from time wasters to abusive) in one month! So a lot of providers are now using it to screen clients.
You have to prove you're a sex worker to use this, to avoid fake profiles.
Once you've downloaded the app any 'dodgy' numbers which call will come up with a warning when they call. So you can simply ignore the call.
I had a number call me once which had over 25 time waster/no show reports – all in a couple months! Dodged a bullet there…
Their twitter is @clienteyeapp
Dean Street Express 
This is a free service in Soho for sex workers (& everyone else) where you can get a full sexual health screening, once a month. As a sex worker you get a gold card for this, everyone else has a blue card.
It's important to get tested – even though the sex is protected (for the love of god, do NOT offer bareback – it's too dangerous!), andwill give you peace of mind.
I'd also say its generally recommended to get tested regularly for everyone NOT in the industry too…. Safe sex is better sex!
www.dean.st or @56deanstreet on twitter
Ugly Mugs 
A charity set up for sex worker safety. They have a reporting system for dangerous clients, and a great website full of information too.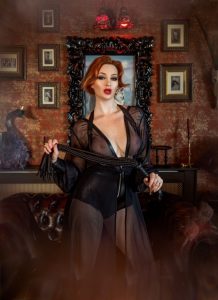 Deposits 
I know a lot of providers don't ask for deposits, because it can be complicated & some clients refuse to pay these. However it weeds out 99% of the time wasters. It's also important to get one if you're travelling for an outcall, or booking a hotel/apartment for the meeting.
I either use bank transfer (I have a business account for this), or Amazon gift cards. Do NOT use paypal, they are super anti sex-work and will freeze your accounts & hold funds if they suspect your account.
Travel
If you're travelling to an out call (to the clients house or hotel), it's recommended to have a driver who will drive you there & back, and wait for you while the booking takes place. If you're driving yourself, try and park out of the way so the client doesn't see your car (& number plate), and you can say your driver is waiting around the corner.
Plan ahead if you're travelling via public transport. Make sure you can get to the location and back safely.
Buddy System
Although it's technically illegal to have two escorts working together under one roof (I know, it's stupid!) – it's much safer to have a buddy in the house/apartment with you. Just for peace of mind.
If you're working alone, allocate a trusted friend or fellow worker to be your text buddy. Send a simple 'safe' text when the client arrives & leaves. The buddy should call you if they don't receive the text after 15-30 mins after the booking, and call the police if they don't hear from you after an allocated time (an hour/90 mins after the booking should've ended). Make sure you update them if the client extends.
Hotels vs Apartments 
I personally prefer using apartments over hotels (especially for longer tours), as it gives me my own space outside of the naughty room!
Hotels.com have a great feature where you can check whether somewhere has a front desk or not, to avoid any unwanted/awkward attention from staff. If you're using a hotel, make sure the client can get to the room without any key cards.
Money Talks 
ALWAYS get your money upfront before you get down to any naughtiness. It saves  any awkward/dangerous situations if they don't have the right amount. Don't take any excuses for not having the right money – it's handy to know where the nearest cash point is too! I usually say something like "shall we get business out of the way before pleasure?" to keep it light.
Tips:
Keep cash somewhere hidden in another room.
If you're worried about fake notes you can get a note checker pen online for around £10.
Regarding rates & what to charge, have a look at what other people are charging on adultwork – its all down to personal preference. I will say that the cheaper rates attract a lot of time wasters and  undesirable clients though.
—
Remember, you have the right to refuse to see someone & trust your instinct. If something doesn't feel right, don't do it.
Make sure you treat this as a business & don't mess people around – you wont be booked again if you cancel on someone.
Lastly, have fun & stay safe while being the best whore you can! 😉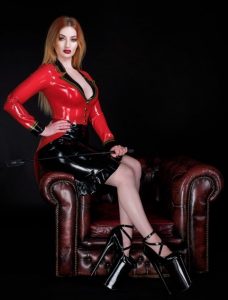 —
A little about me;
My name is Zara DuRose & I'm a multi award winning adult model & sex worker.
I've been in the adult industry for 8+ years & have worked in many of the aspects of this:
Porn films, modelling, fetish work, cam shows, as a dominatrix & escorting, providing online content & also running my own kinky events (ZDR Events).
So I'm a busy bee, but I absolutely love what I do.
When I decided to delve into this industry almost a decade ago, I decided I was going to make it a business, my own kinky empire if you like…
Below you will find all my links to everything I've mentioned above: