Author – Podopheleus  
What's going on feet lovers, 
Do you have a foot fetish? Are you obsessed with feet? Is it strange to like feet? What is a foot fetish? Is it morally wrong to like girls with stinky feet? 
Whoa! Whoa! Whoa! Gee whiz! Why do you guys ask so many friggin' questions? All kidding aside. Let's break down everything you need to know about foot fetishism. 
First off, what is a Foot Fetish?
In little detail, a foot fetish is an amorous interest to feet. 
What is the official term for Foot Fetishism?
Podophilia.
That's how I came up with the name Podopheleus. Duh! Podo in Greek means foot and Philia is an unusual love for a specified thing. 
What do YOU love about Feet?
There are many reasons to love feet. Yes, it is different for each person. Some people are fond of size or shape, some are infatuated with sandals or heels, or stilettos, or sweaty footwear, some are attracted to toes or soles or arches, some are crazy about foot aroma, some are attached to socks, or stockings or nylon tights and so on. 
Furthermore, it is often associated with domination and submission. There is no right or wrong about any of it. Whatever floats your boat, feet admirers! It is perfectly normal.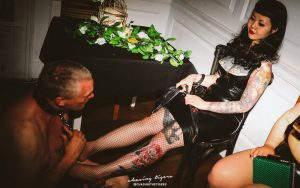 Is it harmful to obsess over Feet?
As long as you're not hurting anyone. It is Imperative that all foot fetish encounters are consensual. 
It should be noted that if you have not embraced your foot fetish, obsession may lead to anxiety, guilt, shame, frustration and depression.
I love Feet. Does that make me weird?
So, YOU have a foot fetish, huh? The good news is you aren't alone at all. 
Did you know that having a foot fetish is surprisingly common?  I was age 6 when my fascination with feet began. I thought I was the only person in the world who felt that way about feet. I thought I was a real weirdo. Let's fast forward to 6 years later where I discovered a movie titled 'From Dusk Till Dawn' which is now a cult classic. Have you watched it?' If you haven't watched it yet, now is the time. 
Quentin Tarantino  
Spoiler alert!!! 'From Dusk Till Dawn' has feet-ures a foot fetish scene. "Sweet mother of Jesus!" 
I know, right? Yup. Quentin Tarantino sucking on Salma Hayek's delightful toes. So, before you ask, yes, Quentin Tarantino has a foot fetish and he is not ashamed of it. Good for him, I thought and good for me. It certainly opened my eyes. Don't get me wrong, though. At 12 years old I still felt confused, dreadful and guilty for my fixation with feet.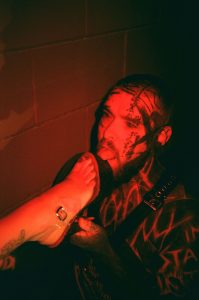 Which Celebrities have a Foot Fetish?
Did you know that Quentin Tarantino is not the only celebrity to have a foot fetish? Okie-dokie! Let's go through the list of celebrities that have a foot fetish:
– Big Boi 
– Ludacris 
– Christian Slater
– Elvis Presley
– Ludacris
– Courtney Cox
– Britney Spears
– Dita Von Tesse
– Ricky Martin
– F. Scott Fitzgerald
– Andy Warhol
Okay. I could carry on but I'm going to stop there. Everything is amazing right now, huh? How do you feel, Foot Lover? You are officially not a weirdo. Hosanna!!
Okay. So, I'm not a weirdo. What do I do now? 
My goodness foot Lovers, it's important that you embrace your kinks, fetish, fetishes. Don't be afraid of this new journey, feet worshippers. You got this! 
Foot Worship – How do I embrace my Foot Fetish?
By being open about it. You have nothing to be ashamed of. 
It makes no difference whether you are a butt man, a boob man or a foot man. As human beings we find certain parts of the body more attractive than other parts of the body. #noshame #nojudgement 😜 
If you have a partner, have an honest conversation about your foot fetish. Being vulnerable is so attractive. It shows that you are sincere and that you are able to express yourself through vulnerability. 
Another option is to visit a Dominatrix. There is a large stigma surrounding sex workers. Just so you know. A Pro Dominatrix is a recognised profession, so why not leave it to the Pro Dommes to take you on a journey of sexual exploration – at least that's what I did. 
Podopheleus's Foot Fetish journey 
I would like to tell you a story. I am a married man. Before I got married I was completely truthful with my partner and told her about my foot fetish. To my surprise, I was fascinated by her response because she was cool with it.
So I love sweaty and stinky feet and I love being foot gagged. By the way there are so many different types of foot fetishes. To learn more please read my blog 👇
What different types of foot fetishes are there? 
Okie-dokie. Let's go back to what I just said. I love sweaty and stinky feet and I love being foot gagged. 
However, my wife didn't get it and it did nothing for her. She had entertained my foot fetish like it was just another chore. To put it bluntly, she couldn't be arsed and I don't mean that in a rude way. However, I was left feeling depressed and frustrated. 
That's when the light bulb swooped over my head. Alrighty, I need to visit a Dominatrix. I felt like I needed to run things by my wife first. So I did just that. Which she had agreed to accept. Whoop! To cut a long story short. I found Mistress Adreena, of course, online. Mistress Adreena changed my life not only as a fetishist but as a person. Oh my Mistress Adreena. She's a dream to a foot connoisseur. 
The first time I experienced subspace was with Mistress Adreena. Hold on one second. What in God's name is subspace? To learn more about subspace, check out my blog below: 
That's all it takes to embrace your foot fetish. Honest and open communication. As it stands now I am a proud and an advanced submissive foot fetishist 🏆 Furthermore, I am still happily married to a supportive, wonderful woman. I throw my hands in the air and wave 'em like I just don't care!. I'd like to give a big shout-out to Outkast. Especially Big Boi 😜
Here is a fun fact about sweaty feet:
There are grossly 250,000 sweat glands in our feet 😮 I know, right? Our feet produce up to half a pint of moisture each day. 
Yup. I'm a huge fan of sweaty feet sessions. Yum! 😋
There we have it guys. I hope you enjoy reading The Ultimate Guide to Foot Fetishism. Feel free to hit me up on Twitter and Instagram @Podopheleus.  
Much Kink Love
Podopheleus