By Holly Field 
You've found your way to Torture Garden's website, so the chances are you're interested in the kinkier side of sex. Like anyone who's into kink and BDSM, it's probably an important facet of your sex life, but talking with your partner about bringing BDSM into your relationship can be nerve-wracking. You're not alone in feeling this way! In 2019, Barker and Rahman reviewed the research into BDSM and found that BDSM fantasies were common amongst 40-70% of men and women, whereas only 20% of respondents reported engaging in BDSM. That's quite a gap between fantasy and reality. Why? Perhaps some people want to keep their fantasies hidden or maybe broaching the topic with a partner feels easier said than done… 
1) Conversation 
Choosing the right moment to talk about introducing BDSM into your relationship can influence the success of the conversation. Don't bring up the BDSM-chat when you're having sex as your partner may feel pressured to agree to something they don't feel comfortable with and don't start the conversation when you're rushing out the door with no time to talk. Some couples broach the topic through hypothetical questions; "If I were to tie your wrists to the bed frame, how would that make you feel?" as this can be an easy way to test the waters. Whilst you probably know quite a lot about your kink, it might be new to your partner so consider researching what you might want to try together with your partner to help them feel more included. If your partner shuts down the conversation, drop it. You may want to bring the topic up again at a later date but for now, respect that they don't want to talk about it.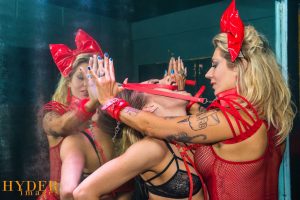 2) Consent 
If you and your partner decide to explore BDSM together, it's important to talk about the importance of SSC (Safe, Sane and Consensual) sex. BDSM play can be great fun, but it can also be dangerous so play together safely, not under the influence of drugs or alcohol, and respect one another's boundaries. Having a safe word and a "stop" action is a way to communicate that what's happening must stop and you must never exploit your partner's trust (and they must never exploit yours). Your boundaries may be different from your partners, so discuss these honestly so you know where you both stand. You may have hard limits (such as breath play) and soft limits (such as spanking) and should speak with your partner about whether there's scope to test the boundaries of your soft limits. Remember, you can change your mind during or after sex; your rules are not set in stone.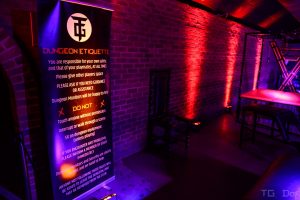 3) Start Small 
If your partner is new to BDSM, sharing your fantasies of being Dominant and submissive could be overwhelming and you might want to suggest one kink at a time.
Even if you're both experienced in BDSM, your dynamic is unique so start small and build up. Maybe you could tie your partner down or dress up in latex underwear next time you go for dinner? Starting small also means there's a path for you to explore together.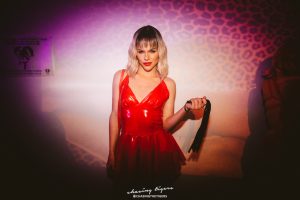 4) Plan Aftercare and Review 
Aftercare is crucial after BDSM sex to reset and bring the relationship back to "normal". You may have different ideas for aftercare than your partner but you should look after one another following BDSM sex. Some people like to cuddle, others have a warm bath or a cup of tea; whatever you choose to do, remember to talk about the sex you just had. What did you enjoy? Was there anything you didn't enjoy as much or that you'd do differently next time? How do you feel about your boundaries? Would you want to play softer next time or push yourself further? How did you feel about your partner's boundaries? How did they feel about theirs and yours? Through reviewing your session, you may find that you want to research more or try new things together (see our post about exploring BDSM in quarantine for more ideas). Try and maintain an open dialogue; rooted in honesty, trust and respect so you can speak about your boundaries as they evolve. 
If the conversation didn't go how you planned, don't stress. Be pleased with yourself for being honest about your desires and sharing your fantasies – and who knows? Maybe it's the start of a wider conversation with your partner.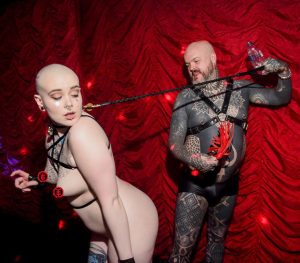 Holly Field is a professional writer and editor specialising in Education, Sex and Wellness. Despite having a good education and a liberal upbringing, she found her sex education was lacking; and throughout her twenties, she noticed how conversations surrounding sex so often accompany shame. So she did something about it. For almost ten years, she's been writing about sex, dating and relationships on her blog and writes unashamedly about her own experiences of pleasure, BDSM and kink. Holly's on a mission to reduce the stigma around sex and desire, one article at a time…