InkyLayla is a visual artist from London who specialises in drawing shibari, fetish and bdsm subjects.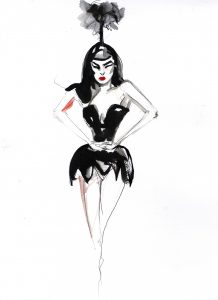 Inkylayla draws people from life and wants to capture their essence and interests. She uses ink and watercolour, savouring the happy accidents and fluidity of these mediums. She was overjoyed on discovering shibari life drawing classes (first at Pop Up Rope events and now at Anatomie Studios), shibari being a personal interest for many years. She loves the contortions and tension on the body, and the power dynamics between rigger and model.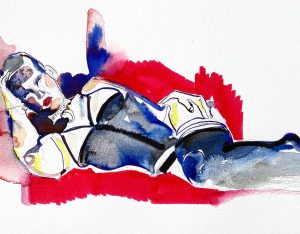 She started the #wedliketodrawyou series with fellow artist Rainer Stolle (@codeture) in 2016, where their interest in fetish and fashion could be explored. They would hand 'golden tickets' to people on the streets or invite via instagram. This project has morphed into Unspeakable Drawing, a public life drawing class focussing on the weird and wonderful, and lots of latex.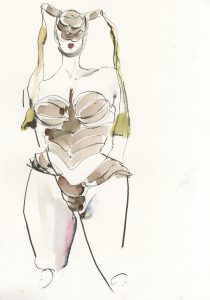 In 2018 she began the 'Dinner and Drawing' project, inviting strangers to her home to be drawn in exchange for dinner. The resulting work was due to be exhibited in 2020 but due to the pandemic went online. You can buy her work here.