How to Explore BDSM Whilst in Quarantine
By Holly Field 
It's been a long year, and during this pandemic our sex lives have taken a battering. Singles are missing touch, cohabiting couples are driving each other mad and isolated partners are pining for one another. With sex parties and kinky events cancelled, some of us are wondering how to explore BDSM whilst in quarantine. 
Maybe you're looking to spice up your relationship? Perhaps you're wanting to satiate your fetishes? Or maybe you're searching for kinky ways to see you through to the end of lockdown? Rest assured: there are ways you can get kinky from the safety of your own home. 
Role Play: Two Birds, One Stone
If giving the house a spring clean has been weighing on your mind, this could be the perfect opportunity to explore D/s roles with your (cohabiting or bubbled up) partner. Don a maid's outfit, grab that duster and get to it! Are your slave's standards not up to scratch? I think someone needs to be punished…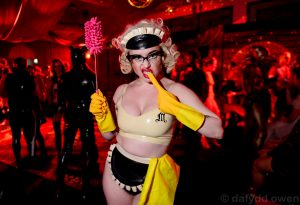 Master Those Skills
Events across the country may be cancelled, but many classes have moved online. Without the limitations of studio space or the issues of travel, this means more people can develop their BDSM talents from home. So use this time to practise existing skills and learn new ones – you can sign up for one-off classes, a full course or dip into webinars to explore different kinks that have you hot under the collar. Hardware shops are still open for all sorts of creative bedroom endeavours involving rope, clothes pegs, earmuffs (and safety scissors!), and you can buy practically anything online.
If you're quarantining alone, no need to feel left out. You can practise shibari on your own; tie inanimate objects, tie yourself, tie your (consenting!) housemate. Some of those knots can be tricky, and knowing a quick-release could come in handy post-lockdown. If you've had enough of staring at your laptop and watching the TV, books are great sources to learn new skills. Reach out to your kinky community to see which ones they'd recommend. BDSM book club, anyone?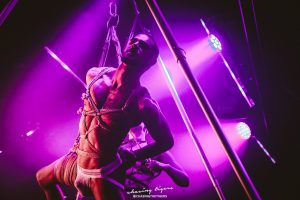 Treat Yourself – Or Your Partner
We're reaching the tail-end of this lockdown, and you've muddled through a rubbish year. Show yourself some love by indulging in your favourite sex act (provided you can also follow local restrictions), or dress up in your favourite kinky outfit. Latex can be notoriously tricky to get on and off, so grab some talcum powder and a free afternoon to see if you can dress up faster and undress more gracefully. 
Have you had your eyes on a sex toy for a while, but haven't bought it for one reason or another? Are you curious, yet nervous about trying a butt plug with a partner? Quarantine is the perfect opportunity to invest in some new toys and try them out, especially if you've managed to save some money this year.
If you're distanced from your partner, buy a toy you can both play with; there are plenty of vibrators on the market that can be controlled via an app. If you're after something to suit a smaller budget, tease your lovers with sexy photos or try your hand at writing BDSM erotica. Storytelling can be a powerful tool for communication; use this opportunity to broach fantasies and dynamics with your partner. And who knows? Maybe your fetish fantasies will become a reality.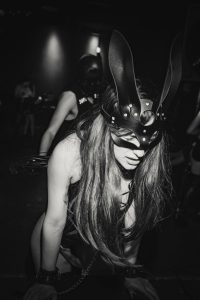 Get Digital
The internet is awash with BDSM- and kink-friendly apps for singles and couples. With many apps, you're not restrained by your postcode and you can connect with people across the globe seeking similar arrangements. Filter potential matches by countless metrics such as sexuality, desire or kink and explore BDSM virtually. 
These days, most dating apps offer secure messaging, picture exchange and video calls and some require photo verification for user profiles. Just be aware of internet safety: photos can stay online forever, screens can be recorded and as we all know, people aren't always who they say they are (but a lecture on internet-safety is not why we're here, so enough of that). There are other apps for established couples to help keep track of rules, rewards and punishments so you and your (consenting) partner can take your relationship to another level.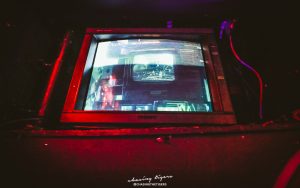 Remember, it's always important to play safe – but even more so now. The NHS is on its knees and you don't want to go into hospital with rope burn and come out with covid. Keep it safe. 
We can't wait to welcome you back through our doors once restrictions allow. Follow us on Instagram, Facebook and Twitter; sign up for our newsletter, and check our events page to stay in the loop. But until then, stay kinky, stay safe and have fun.
Holly Field is a professional writer and editor specialising in Education, Sex and Wellness. Despite having a good education and a liberal upbringing, she found her sex education was lacking; and throughout her twenties, she noticed how conversations surrounding sex so often accompany shame. So she did something about it. For almost ten years, she's been writing about sex, dating and relationships on her blog and writes unashamedly about her own experiences of pleasure, BDSM and kink. Holly's on a mission to reduce the stigma around sex and desire, one article at a time…